Attractions
Pawnee City, Nebraska offers a range of activities and attractions.
Come out and meet your neighbors and enjoy all of the many things that make the Pawnee City, Nebraska a great place to live!
Fairview Golf Course
The 9-hole "Fairview" course at the Fairview Golf Course facility in Pawnee City, Nebraska features all the hallmarks of Nebraska golf. Fairview golf course opened in 1922.
Historic Downtown District
The 1881 historic downtown district is included on the National Historic Register. Experience the flavor of another era in this downtown built on the square. Pick up a self-guided tour map at the Pawnee City Public Library.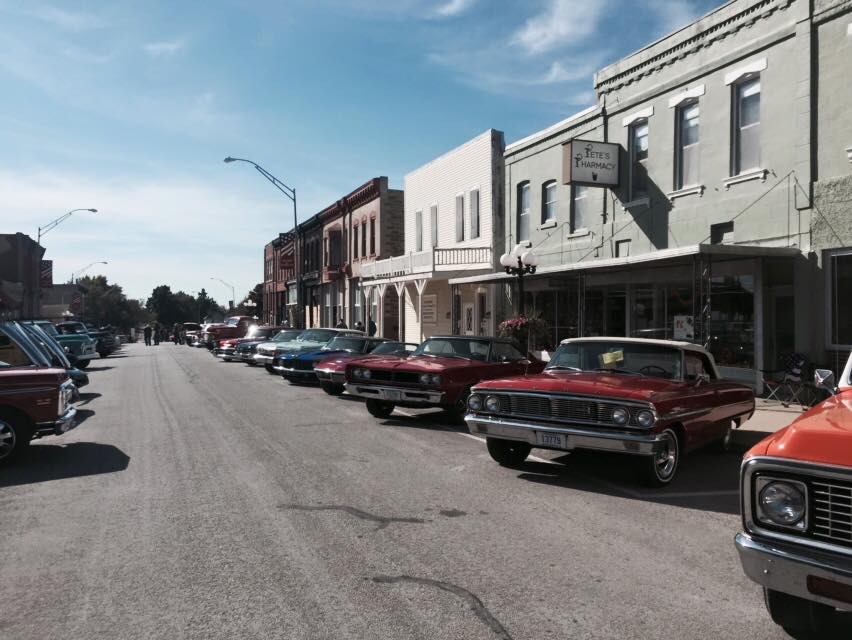 Jerry's Dream Museum
This restored Phillips 66 historic Pawnee Oil Station got its start in 1937 and features memorabilla displays and a restored 50's-style diner.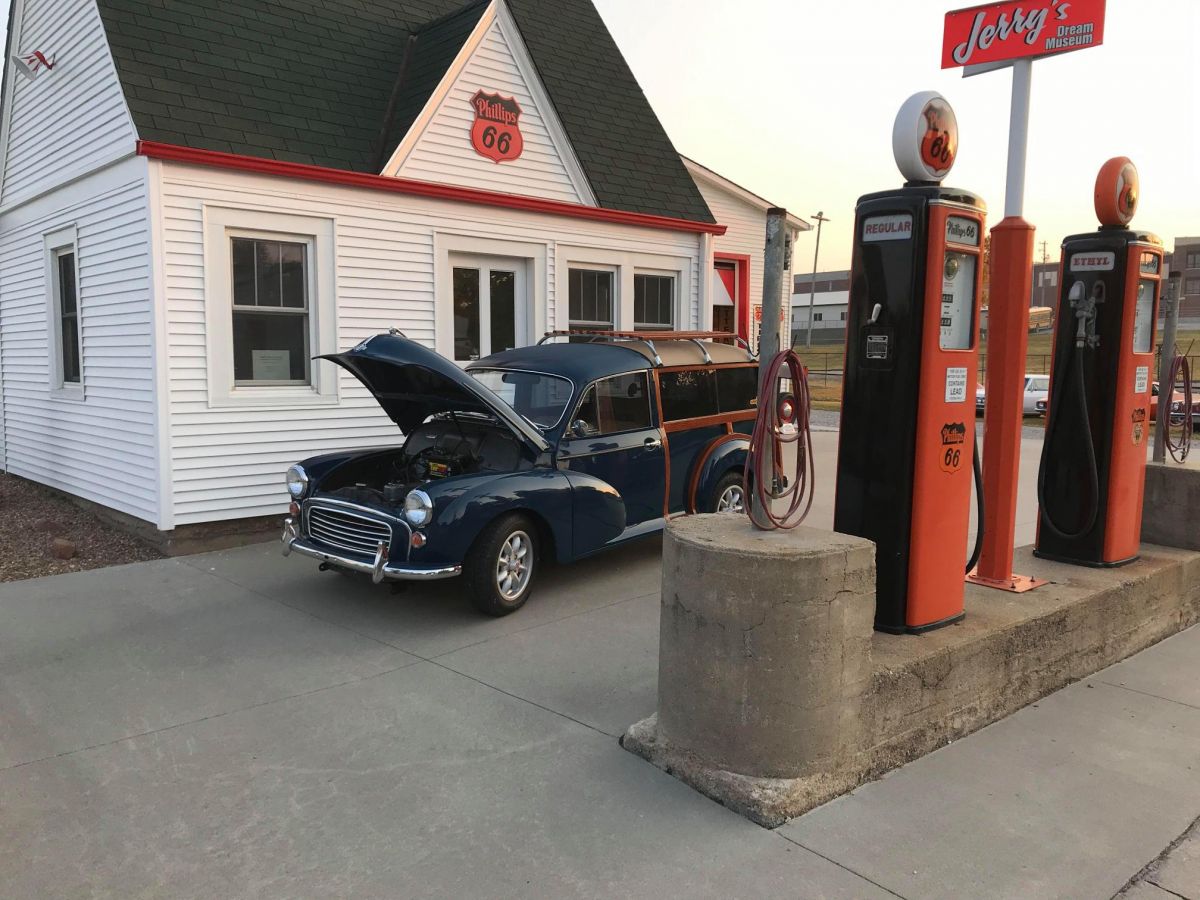 Museum Hours
Visit by appointment only. Call Bob at 402-852-6202 or Ric at 402-432-7419.
Pawnee City Historical Society and Museum
Over 20 buildings to explore and find many unexpected treasures, with over 25,000 items on display. Buildings includie an old-style barn with hay mow, six country school buildings, a genuine log cabin, the home of the first state governor and the U.S. Senator Kenneth S Wherry Memorial Library.
The LeSeur Genealogy Center is the perfect place for people researching their family history.

Museum Tours
Guided tours of the buildings and collections are available for individuals, small groups, and large groups.
May 1st-October 15: Open Wednesday - Saturday, 10 a.m.-12 p.m. and 1 p.m. - 4 p.m. or by appointment.
Pawnee City Parks and Camping
Visit our Parks page for more information!
Pawnee County Veterans Memorial
Four granite walls are engraved with the names of area veterans and a fifth wall includes the names of veterans killed in action. The flags of the five branches of service fly to the side. This Beautiful memorial is located on the courthouse square in downtown Pawnee City.
Pedal Clinic
More than 450 pedal cars, tractors, and airplanes, as well as other toys are on display in this former church building. Visit by appointment, 402-852-2655.
Post Office Mural
"The Auction" was painted in the Pawnee City Post Office in 1942 by Ken Evett as part of New Deal programs like the Public Works of Art Project and the WPA Federal Art Project. Twelve murals were comissioned by the Treasury Department for newly constructed post offices and "The Auction" was the last painted to be completed.
Rinne's Private Toys and Dolls Collectibles
This private collectibles museum displays 2,000 dolls and over 1,000 model cars, trucks and tractors. A Santa House offers a unique seasonal experience. Visit by appointment.
Locations
Pawnee County Veterans Memorial
625 6th St
Pawnee City, Nebraska 68420
Historic Downtown District

Pawnee City, Nebraska 68420
Pick up a self-guided tour map at the Library.
Pawnee City Public Library
735 8th St
Pawnee City, Nebraska 68420
402-852-2118
Rinne's Private Toys and Dolls Collectibles
1038 8th St
Pawnee City, Nebraska 68420
402-274-1187