ALERTS
Angel Tree Applications are available now through December 2nd at the City office. Mitten Tree do... [more...]
Close
Pawnee City, Nebraska - Friendly People, Progressive Future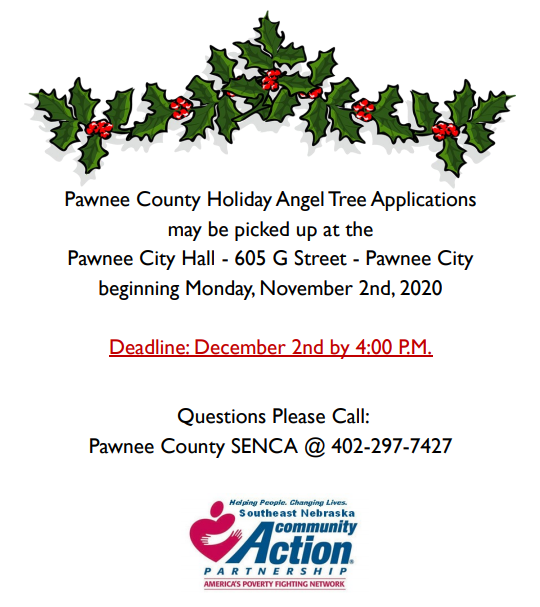 Return completed application by:
Email: pcityhall@pcityhall.org
In Person: 605 G St
Mail: PO Box 206
---
Welcome to the new, official Pawnee City website. We will continue adding pages and information to the site, so please pardon our dust as we build.
Pawnee City, Nebraska, combines small-town values with a determination to grow, improve, and innovate. Our history provides a firm foundation of hospitality and neighborly goodwill for us to build on and create a future that will continue to make Pawnee City a place residents are proud to call home. We welcome visitors and new residents!